Neotropical lichen genera
pictures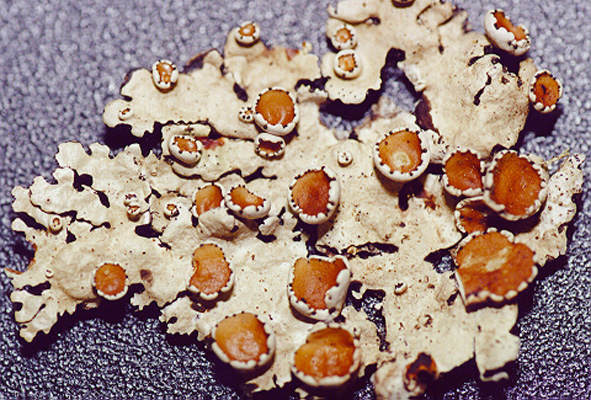 Bulbothrix sp.
Brazil, photo kindly provided by Adriano Spielmann.
The species of the genus Bulbothrix are foliose, but grow closely appressed to their substrate, usually canopy branches. An important character are the bulbate cilia, black spines with a swollen base on the margin of the lobes. They may also be present on the apothecium margins, in a reduced form and consisting only of the in flated bases andf showing as black dots. Most species are isidiate and produce apothecia rarely.
© Botanischer Garten und Botanisches Museum Berlin-Dahlem, Freie Universitšt Berlin
page editor: Harrie Sipman, this page last updated 27 Feb. 2002, imprint
http://www.bgbm.org/sipman/keys/pict/Bulbothrix.htm